Back on the Chain Gang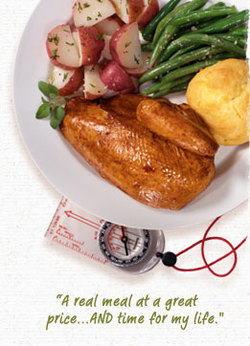 Who knew that it was even possible to blow $300 a pop on Boston Market? Or that you could pay for fast food with checks.  I guess you do what you have to for rotisserie chicken and chipotle meatloaf.
I kind of prefer the sheer idiocy of the Indiana woman who scored $57 worth of Applebee's food after finding worms in her salad…then left her purse behind with a container of worms. At least it wasn't a human finger.
Even though I didn't think it wasn't true, I was kind of scared by the inexplicable '80s urban legend that Wendy's put worms in their burgers. (To this day, I still believe that Rod Stewart had gallons of antelope semen pumped from his stomach, so these myths are persuasive.) The second I heard chain restaurant and worms in conjunction with the above story, I automatically assumed it was about Wendy's.
Wendy's seems to have a lot of trouble. Just off the top of my head I can think of two shooting incidents involving the chain, one recent, one not.