Cattlemen's Steakhouse
Cattlemen's, an Oklahoma City meatery that remains much of its 1940s charm, serves a George Bush-approved T-bone.

I went for the rib-eye, instead, gnawing the medium-rare meat with Ronald Regan and Gene Autry as witnesses.
A server who spoke like a caricature of already-caricatured Kenneth on 30 Rock suggested the popular lamb fries, which I knew were breaded and fried testicles even as a city slicker.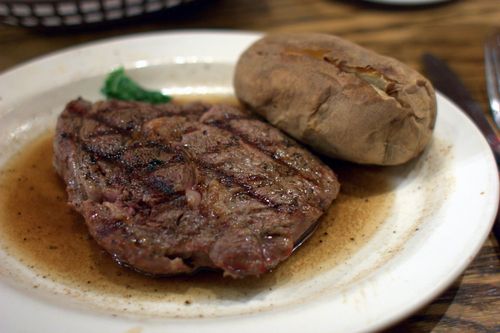 We just stuck with the steaks, which were better than I'd expected, juicy, a little fatty, not complex or dry aged, but hardly the dull Outback Steakhouse slabs they'd been compared to on Yelp (Yelp and surprisingly active, Urbanspoon, were practically all I had to go on in this region). You would be crazy to go to Oklahoma City and not pay a visit to Cattlemen's, for the experience alone.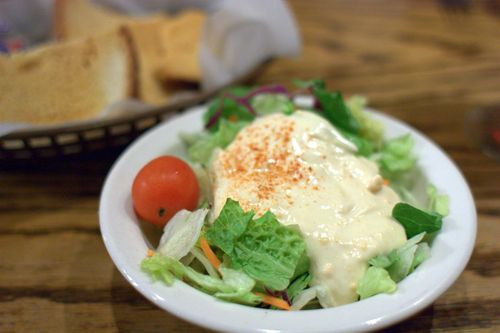 Dinners come with a requisite heavily dressed salad (get the thick and garlicky house dressing).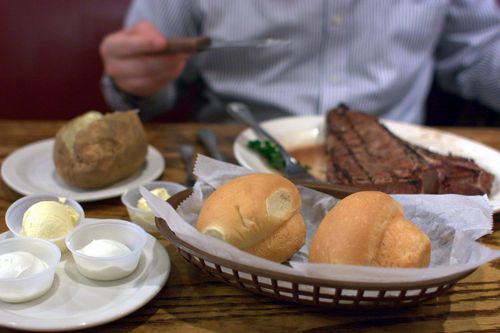 And warm, fluffy rolls and a baked potato, little scoops of butter and sour cream on the side.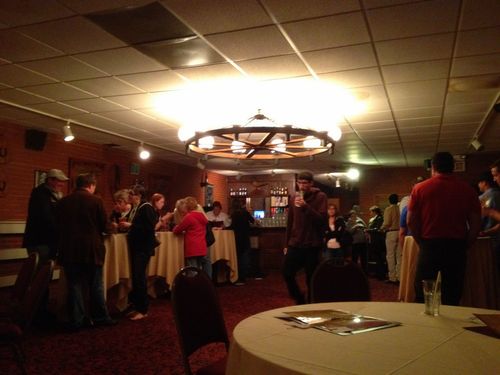 I didn't even mind the half-hour Friday night wait because there is a spacious rec room-style bar upstairs where you can sit beneath a wagon wheel chandelier, watch big screen TVs and drink Shiner Bock or a big bottle of Double Deuce, brewed specially for the restaurant. No one will blink twice if you're in a cowboy hat and boots.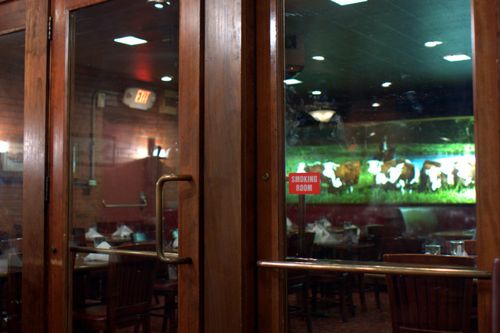 There is also a self-contained dining room just for smokers, a still-thriving species.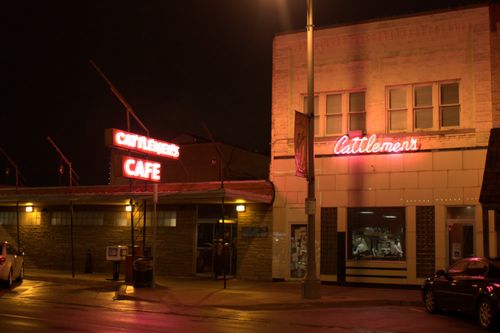 Cattlemen's Steakhouse * 1309 S. Agnew, Oklahoma City, OK