Some Things Never Change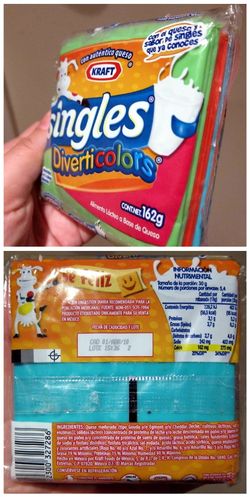 We seem to have resolved the McDonald's burgers don't rot mystery. Now I'm wondering if American cheese slices ever go bad. These red, green and blue Kraft "Diverticolors" still look as bright and plastic-y as they did when I bought them in Oaxaca over Thanksgiving last year.
Granted, I've kept them refrigerated for the past 13 months (the beauty of owning two fridges is that neglected food– jars of halo halo toppings, shrimp-pastey sambals, half-decade-old Smucker's butterscotch sauce –can be kept apart from good food) but that's a good amount of time past their April 2010 expiration date. I suspect they won't ever mold. As to a change in flavor? I'm just not adventurous enough to find out.