You Completo Me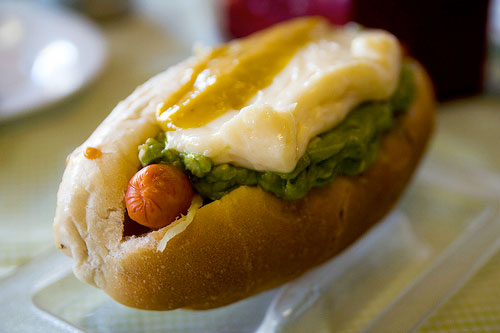 Ease up, New York Post. You too would think New York City hot dogs were only "so-so" if you were used to eating them Chilean-style, smothered in mayonnaise and mashed avocados.
Try a completo for yourself at Astoria's San Antonio Bakery. I forgot to take a photo of the hot dog, though. (I'm not a big hot dog eater.)
Luckily, Robyn Lee's (that's her pic above) Chilean sandwich post on Serious Eats provides some nice visual evidence.