Bangkok: Goth & Animal-Style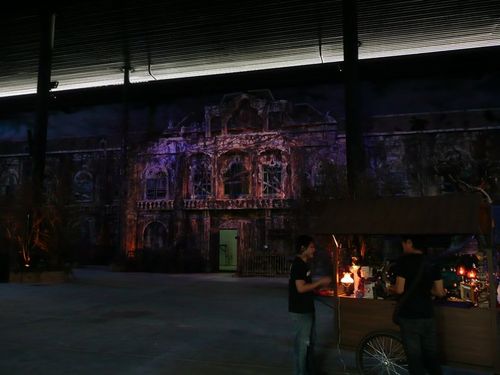 The person behind Plearnwan, a baffling-for-foreigners (i.e. me) faux old-timey theme park with food but no rides in Hua Hin, has developed a goth mall for Bangkok called Mansion 7. I'm certain I would enjoy it even if I didn't fully understand what was trying to be accomplished.
Having just opened on Halloween, I don't think all of the restaurants are open yet. However, I do like the sound of papaya salad catered to different blood types from Somtumized and kanom jeen at Krueng-Zen made with black rice noodles.
So far, the only food report I've found (in English at least) is from My "Sous-Vide Life" who ate at the international restaurant, Casino Royale. The non-surprising verdict: just so-so.
But my god, they're serving "animal fries," a crinkle cut mess smothered in sautéed onions, American cheese and thousand island dressing that bears more than a passing resemblance to a dish served at a little Californian chain you may have heard of.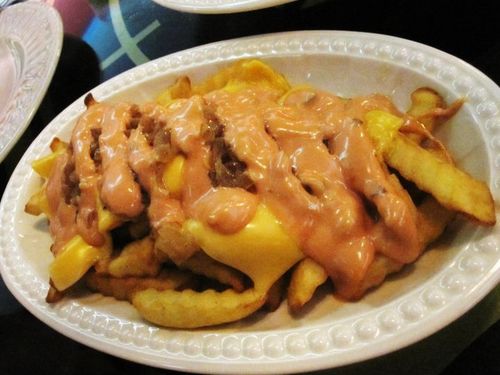 Along with the chicken caesar salad, duck confit and pork chop also advertised on a blackboard menu, I see black cod miso. That specialties from In-N-Out and Nobu could comingle at the same eatery, is one reason why Thailand is so great.
Interior photo from the Mansion 7 Facebook page
Dining pics from My "Sous-Vide" Life