"Spanish" Food Coming to Red Hook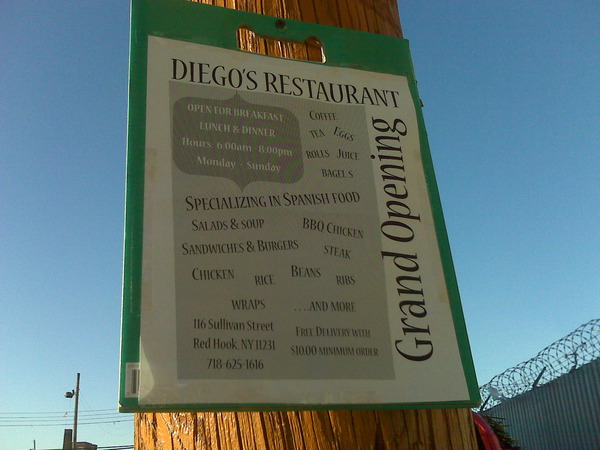 Spanish food taking over the former Viva space in Red Hook? Ah, "Spanish" food and the printed ad devotes more space to wraps, ribs, salads and soups and sandwiches and burgers. I'll have to see about this Diego's. I'd take either arroz con pollo or paella since both interpretations of Spanish are lacking in 11231.
Mucho Gusto couldn't make it along Columbia Street and Reds Tapas never gets mentioned ever.