Bye-Bye Boomerangs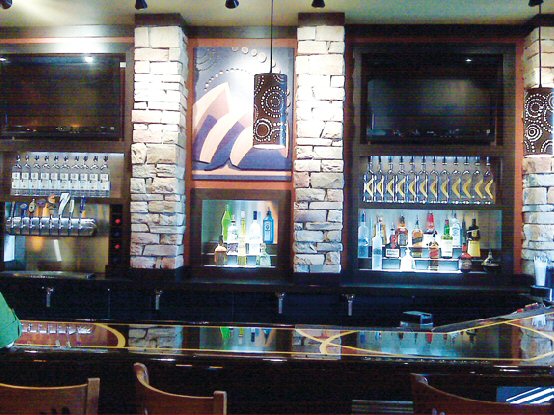 Enjoy the Aussie tchotchkes while you can. Outback Steakhouse has begun redesigning their look and appear to be going all haute Aborignal.
Check out a slideshow on Nation's Restaurant News.
As long as they don't class up my Bloomin' Onion, I'm ok with this. Can't you see them drizzling New Zealand black truffle oil all over the battered orb and charging a few more dollars?