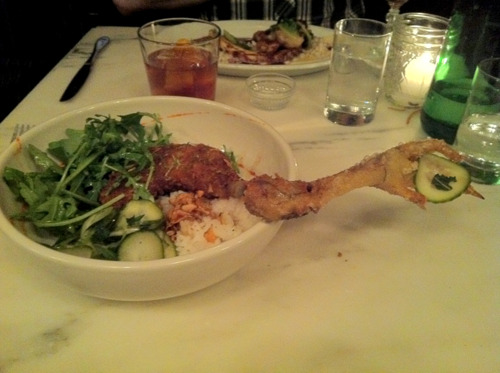 I can't decide if Fedora's unusual fried chicken presentation is creepy or creative.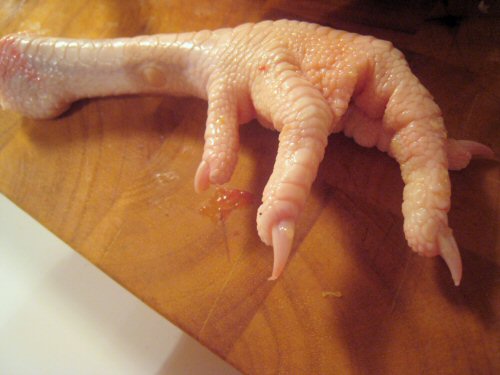 I encountered the naked chicken claw a few Christmases ago when I bought a Chinatown bird to roast. Leaving on the gnarly feet, never even occurred to me.
Then again, I thought baking a fish head pie would be cute.
So, verdict: creative.
Fried chicken photo: Metromix