The Week in Chains: Hebrew, Hawaiian, Hungry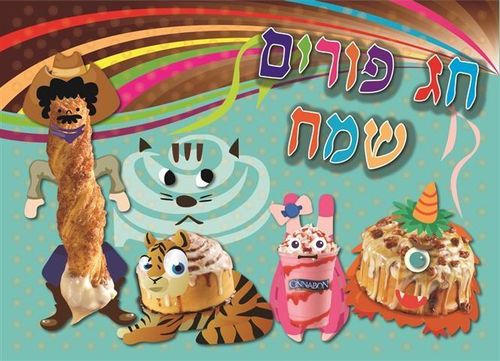 The debut issue of Israeli Playboy describes
Playmate of the Month, Marin Teremets, as "the hottest and sweetest
thing imported from America since the chain Cinnabon." If this photo is to be used as evidence,  the country has some unusual
ideas about baked goods.
Like the Chinese embracing Friends a
decade-and-a-half late, in 2013 South Africans are now getting a taste of KFC's
breasts-as-buns, Double Down. Don't feel too bad for them, though, because they
get a Hawaiian burger (pineapple! "Colonel dressing!") and no one
else does.

I'd like to promise that this is the first and last
time I ever republish a Hungry Girl tweet (I could always move on to Facebook
where she's upsetting dieters by posting photos of fries from Gordon Ramsay in
Tokyo). But damn if those Cherry Blossom drinks and sweets aren't pretty.
Next time in Tokyo, there may be a Dippin' Dots.
Photo: Cinnabon Israel via Facebook