Trzesniewski

I had no idea that open-faced sandwiches were a
thing in Austria. (Denmark, sure.) They are part of the draw at Zum Schwarzen
Kameel's lauded bar, which I didn't have time to visit. With minutes to spare
at the train station, I picked up the chain version from Trzesniewski, a fine
enough stand in.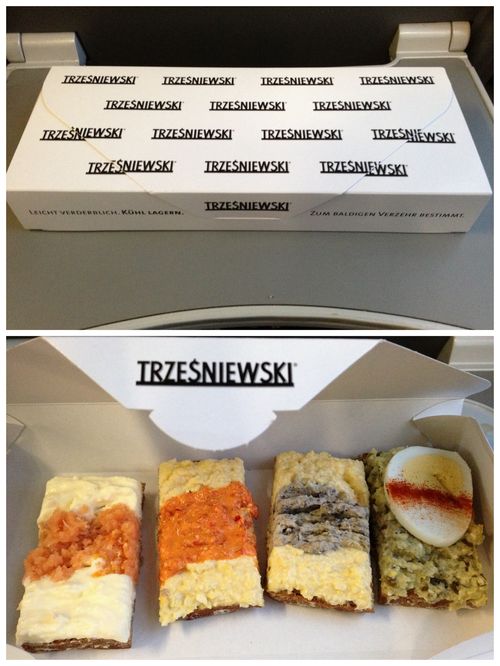 Choosing based on looks alone, I ended with chopped salmon,
paprika (in the Hungarian sense where paprika is the spice and the red pepper,
itself), mushrooms and pickles, bolstered by cream cheese and hard boiled eggs,
all on thin dark bread. More like canapes than fast food, the dainty wedges
classed up the train trip back to Budapest.
Trzesniewski * Multiple Locations, Vienna, Austria