Chain Links: African Fried Chicken, Roll Cleveland and Arabian Top Chef
Ghanians now have KFC. And while the presence of an American fried chicken chain may signify prosperity in developing countries, in the US the brand isn't faring so well. Ghana already has local Chicken Inn, Papaye, and the UK's Southern Fried Chicken.
Starbucks still hasn't penetrated Italy, and much of Europe is giving the coffee chain problems, too. The British dislike being called by name when their order is up and prefer lattes, though not Starbucks' watery version. The French like to sit while drinking coffee, abhor to-go cups, and along with the US is getting a "blonde" roast because think the espresso tastes too charred. Not in the article: there's a hot, vegetable-heavy wrap on the French menu inexplicably called Roll Cleveland.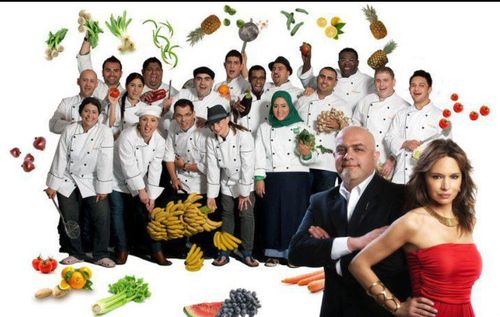 Saudi Arabia is teeming with fast food and American franchises, but fine dining isn't at a high level. In reponse, Yasser Jad, founder of the Saudi Arabian Chefs Assocation, is trying to change that with a new cooking school. Also, he was a judge on a Lebanese-produced version of Top Chef. Who knew?
KFC cashiers photo via Twi Teacher, Top Chef Middle East photo via Facebook