No Fakin', it's a Turcaken
As many great ideas do, the Turcaken arose from a joke. I think it initially had something to do with Twitter and trying to come up with the cocktail equivalent of a turducken.
All I know is that I wanted a Turcaken for my birthday and got one. The interpretation was left up to Jane, a friend and cake master.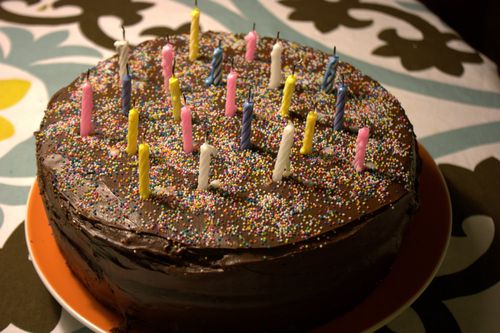 I was not disappointed. The result was yellow cake surrounding cherry pie surrounding Oreos. The exterior remained springy while the inner strata had nearly compressed into a single gooey unit. Sweet and then some.
The only way it could possibly be improved upon would be if it were battered and deep fried.
This morning I awoke to hear about a new cakey creature, the Cherpumple! The hybrids will not be stopped.