Gourmet Latino Festival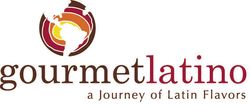 Every so often I'll take a break from being a self-obsessed (though rarely self-promotional) blogger and mention an event that has nothing to do with me. I tend to ignore all the cooking competitions (I can only be so Brooklyn) but I do have a soft spot for Latin cuisine.
June 4-12, the Gourmet Latino Festival will be held in New York City. That means parties, educational seminars and food and wine pairing dinners. Zarela Martinez, Sue Torres, Maricel Presilla, Julian Medina and Jose Garces are among many chefs represented. And the cocktail side isn't shabby either: Dale DeGroff, Junior Merino and Julie Reiner are just a few who will be involved.
Restaurants in the New York area will be serving special menus during Authentic Dining Week, June 8–12. Here is the list. I've been meaning to try Cucharamama in Hoboken for a million years, so maybe I will.