Stop, Thief!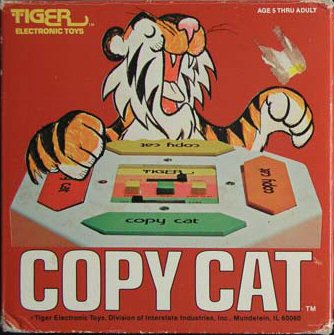 Foodie cries of copying, imitation and more strongly, plagiarism, have been popping up faster than banh mi joints (or is it fried chicken? I can't keep up). I would understand if two people in a short time frame had written about a Ukranian vegan holiday meal at Veselka (surprisingly, the most e-mailed article in the New York Times last night, currently it is at number six). It's hyper-specific and not widely known.
But Seattle being a teriyaki town is not that much different than the ten million articles devoted to Philly cheesesteaks or on a smaller scale green chile burgers in New Mexico or lobster rolls in Maine. Not exactly secrets.
Is John T. Edge really copying a 2007 story by Jonathan Kauffman? You just don't hear about Seattle teriyaki much because no one gives a rat's ass about the Emerald City, a nickname not quite up there with the Windy City or The Big Apple. (As a native Portlander, the truth is even harsher; the average non-hip New Yorker has no idea where Oregon even is). Though, I imagine that when your under-the-radar regional specialty is acknowledged you feel possessive of it.
Same too, with General Tso's chicken, it seems. I knew Francis Lam's warm, even-handed style would get him into trouble eventually (I was always surprised by the civility of Gourmet.com commenters). Yes, Fuchsia Dunlop is a recognized Western expert on Chinese food (and of course I made her General Tso's recipe from Revolutionary Chinese Cookbook ) but it's not as if she owns all historical inquiry into Americanized Chinese food, which I guess is also Jennifer 8. Lee territory. Digging into a topic that's been previously written about does not make one a plagiarizer.
No one rips on Saveur's monthly "Classic," which briefly explains the origin of a dish then gives a recipe. But then, their website is so discombobulated that these columns are floating freely as recipes and not findable enough to comment. Maybe I should go stir up some shit over pavlova or chouchroute garnie. I'm quite certain someone somewhere has written about them before.