Chain Links: Backed Potatoes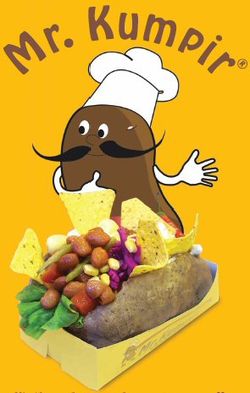 Who cares about the Olympics, Vancouver B.C. is getting three new foreign chains: New Zealand's Hell Pizza, Taiwan's Chef Hung Taiwanese Beef Noodle and Turkey's Mr. Kumpir. The latter sells "Backed Potato with Rich Antipasto Fillings."
Sbarro opened its first Japanese location next month and ultimately envisions 1,250 across the country.
Foreigners can't get enough faux Italian fare; California Pizza Kitchen is spreading throughout the Middle East. The "gourmet" chain already exists in Japan, the Philippines, Malaysia, Singapore, Mexico, South Korea, Guam and Indonesia.
Chains love the Middle East and Asia Pacific. FatBurger is going wild in both regions.