Applebee All that You Can Be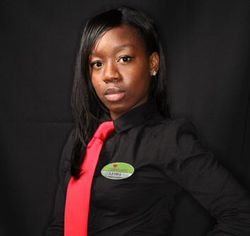 Over 6,500 people applied at the Bronx Applebee's that opened this summer. There were only positions available for approximately 1.8% of the hopefuls. Both sad and fascinating, The New York Times has audio interviews with a few of the lucky ones hired.
My favorite quote is from Latifa Jackson: "I call my son 'Applebaby,' because he's always at Applebee's. He eats macaroni and cheese, mashed potatoes. He knows what he likes. My managers like him, they bring him apple juice and stuff. They nicknamed him 'Applebaby,' so that's his name.
Many years ago I had a minor obsession with a guy who lived in my building whose last name was Riblet. Just think if he had gone by Applebaby, instead.