Is Tex-Mex Ethnic Food?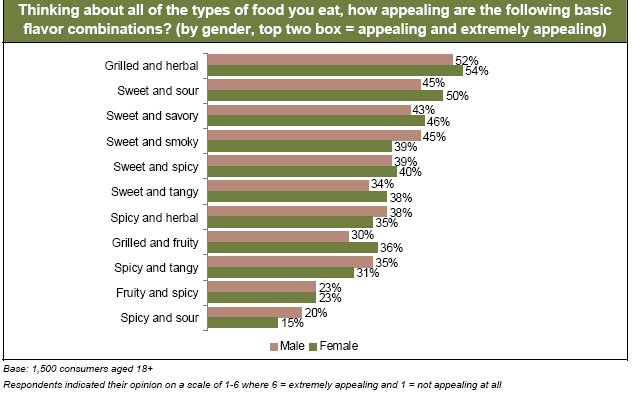 According to Technomic's "2009 Flavor Consumer Trend Report" 66% of US consumers would return to a restaurant and try a dish that originally hooked them with a new flavor. I not exactly sure what constitutes a new flavor, but there is a sample chart that indicates grilled and herbal is the preferred flavor combination of both genders.
Steak with chimmichurri? Lemon and oregano-infused whole fish? I suppose I could go for those, though I'm more of a spicy and sweet person. Really, spicy, sweet and fatty–pork belly with Thai basil and chile springs to mind–but that wasn't an option.
More interesting, perhaps, are the "less broadly established ethnic cuisines" that are of interest to US consumers. Maybe the avante garde is becoming mainstream: 72%, the highest number of respondents, are interested in Spanish food followed by American regional cuisines like Hawaiian (71%) and Tex-Mex (69%). Really? Nearly two-thirds of this country has yet to discover chili and fajitas?
For what it's worth, Greek, Caribbean (both 66%) and Mediterranean (62%) follow closely behind.