BreadTalk
Before there was Food Republic there was BreadTalk (same company). I don't have that many food obsessions but I can definitely count pick-a-mix sweet and savory bakery goods as one of them. I am so obsessed that I have given semi-serious thought to how I could come up with a New York interpretation. Sure, we have Fay Da, Taipan Bakery, Café Zaiya and their ilk thriving in Asian-heavy neighborhoods but what about a more universal equivalent that would appeal to Americans?
I was looking at BreadTalk's franchising program. You need $500,000 and they only have locations in Asia and the Middle East. Not so doable, and it's not like they have any name recognition in the U.S. anyway. I'd be better off starting from scratch—not that I have even a sliver of business sense.  Maybe if I had one of those The Apprentice type personalities.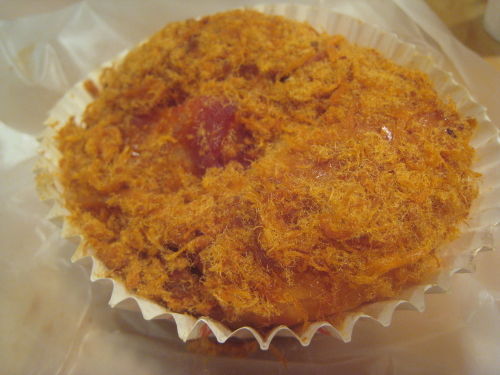 Bacon floss bun. I've mentioned floss already. It's essentially finely shredded jerky and you find it in buns, mini egg rolls and sometimes in stir-fries. Crispy, salty and good.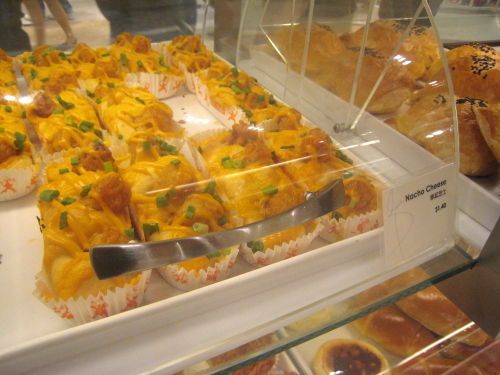 I didn't find nachos to all that pervasive in Singapore, so a nacho cheese bun was a little odd. Yet nothing can beat the nacho cheese-drizzled Cinnabon I once spied in the Petronas Towers.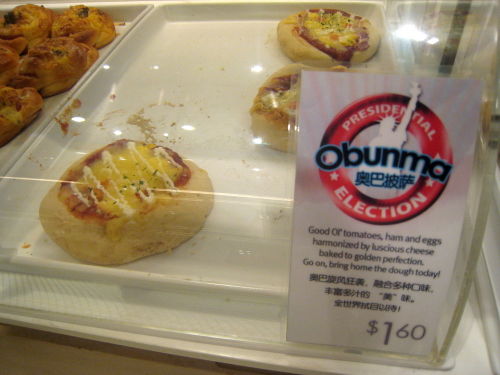 Obunma sums up why I like BreadTalk. They are not afraid of novelty and current events. Obama was also used as a marketing gimmick for Hip Diner USA.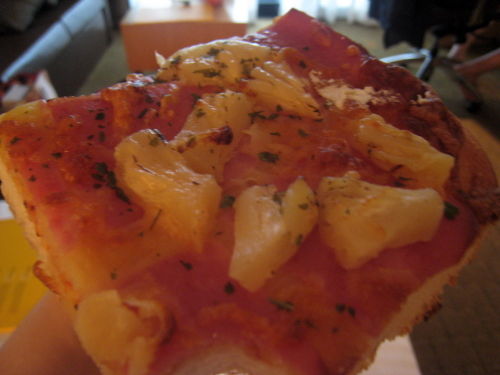 There's a lot of Hawaiian combos in S.E. Asia. Finally, a place where I don't have to hide my love for ham and pineapple.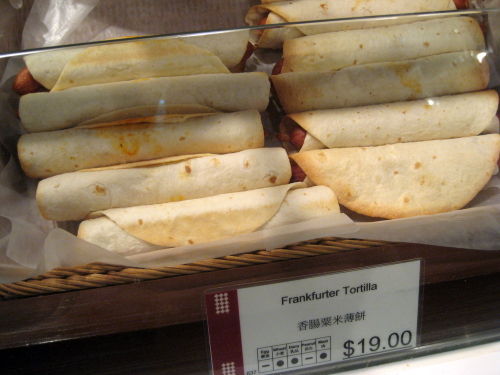 Ok, this frankfurter craziness is not from BreadTalk but an upscale grocery chain, city'super, in Harbour City. Hong Kong malls are so chichi with their Prada, D&G, Versace, Vivienne Westwood and the like (maybe the Monchichi shop negates that). There's nothing upscale about a weiner wrapped in a tortilla, though. I also picked up a classier camembert walnut bun.
BreadTalk * various locations, Singapore & Hong Kong