Monday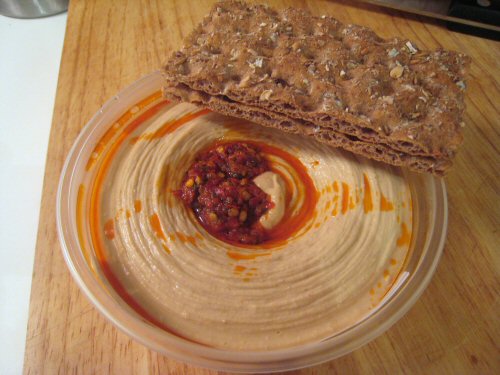 11:30pm Hummus and Wasa crackers.
12:45pm Thank god this is the end of this. One week is enough detailing. I had one of my deviled eggs and two Kashi TLC crackers. I was testing the Indian-spiced eggs I was bringing to a party. I thought they were a bit too sweet, so I added an extra sprinkling of chile powder
3-6 pm At the party I had two wings, a cheeseburger, salads, pork loin slice, a brownie and a bit more that I didn't capture in photos (bite of ham, bite of a different pork loin and a mini chocolate chip cookie).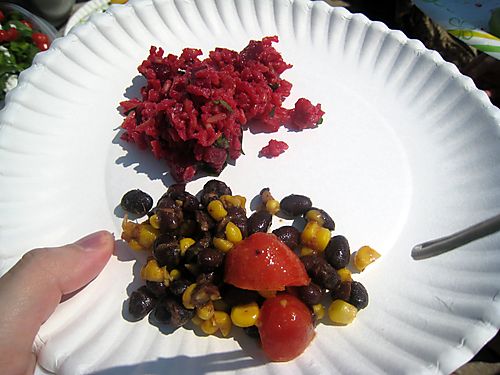 I know I said I only use this bottle for water cooler water or tap water, but I also use it for Jack Daniels. On this holiday occasion it's pure whiskey.
9:30pm For the record, and not that anyone's asking, I'm exactly to-the-number what I weighed when I moved to NYC ten years ago Memorial Day weekend 1998. I only mention this because it's unusual, and I also must admit that I'm kind of proud to be the exact same weight as when I was 25 years old. It took lots of yogurt and baby carrots over the past three months. And no, I wasn't even close to small in '98 and I'm still not, but there is a satisfaction to getting back down to my mid-20s weight at 35. This is a fitting end to my week of detailing, which was kind of scary.  
10:20pm Sripraphai leftovers. Basil and chile pork and soft shell crab with brown jasmine rice. Finis.