Organic Wood-Fired Balsamic-Glazed Duck Embryo on a Bed of Microgreens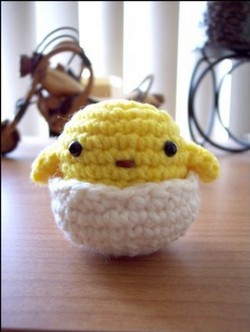 Glancing at my wardrobe, pantry and home décor, it's obvious that I love me some Target (with a huge proportion of above items also originating from Ikea and Old Navy—yes, I'm cheap with middling tastes). I buy the occasional Archer Farms product, but I'm totally not seeing the logical connection between so-so foodstuffs gussied up to sound gourmet and Andrew Zimmerman, the Bizarre Foods guy and Pepto Bismol spokesman who has become the new SuperTarget Meal Adventure Guide.

Indigestion, diarrhea and larvae-eating are going to make middle America want to try Spinach & Goat Cheese Torino Wood-Fire Pizza or Strawberry Basil Balsamic Vinegar?
What do I know? I was also confused by Wanda Sykes voicing the mouthy Applebee's apple. Ha, which has been scrapped for the new Applebee's new emphasis on quality, better finger foods and improved bar scene. I'm inclined to believe this new CEO knows her business because I never eat at IHOP but on my last visit I totally ordered the stuffed French toast, which apparently is this lady exec's legacy.
Despite not being directly related, I must say that I appreciate how even diarrhea isn't immune to user-generated content commercials.
Crochet balut from joylimos on etsy