Search and You Shall Receive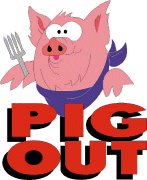 Hmm…there's not a lot of traffic to this site…it's new, I don't publicize it and frankly, who cares about chains except me?but I've been noticing a disproportionate amount of searchers landing here looking for Wendy's Frescata Weight Watchers points. Lordy.
Fine, have your Frescata and eat it too. I'll give you what you want now that I'm out of the closet with my humiliating WW ways. The roasted turkey and swiss is 11 points. Happy? I'm here to serve.