1/2It's a rarity for me, but I'm going to have a go at this one in (blurry) photos because I happen to have to have so many from this particular meal. I spent Merdeka with some equally food obsessed near-strangers I met on the internet who were kind enough to chauffeur us around and show us the best of Kuala Lumpur. We never wouldve found this suburban hawker center in Petaling Jaya without them.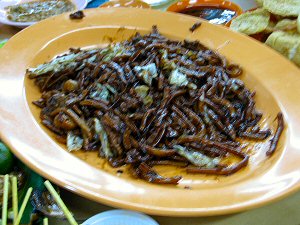 Hokkien mee. We also had a version with rice vermicelli, which isn't
pictured. Lardy, greasy goodness.
Bbq stingray with a tasty condiment made of cincalok (fermented
shrimp–James thought it was fish sauce, which is for the best)
and lime juice.
Ahwa Coffeshop * near Jalan 222, Petaling Jaya, Malaysia