The Week in International Intrigue: Quiznos Borscht, Pie Donuts, McDonald-less Living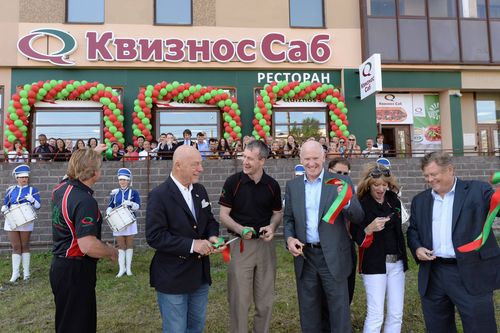 Cronuts, the NYC baked good anomaly that just won't quit,
reproduced by an American chain abroad? Now everyone's obsessed with Dunkin' Donuts in South Korea's New York Pie Donuts. The world has reached the pinnacle of
International Intrigue meets Chains of Love. Good night, my work is done here.
No really. I'm packing it in for the rest of the month to focus on…I'm not
sure yet, just not food blogging.
Nonetheless, it's still been quite a week for foreign
relations:
There are now two Quiznos in Russia. No word on the sandwiches, but there is borscht and cream of mushroom soup.
KFC is the leading international brand in China. McDonald's
ranks seventh.
Though it may be hard to believe, there are 105 countries
that are McDonald's-free.
Tossed will open 30 branches in the Middle East.
At the other end of the spectrum, Hakkasan, home of the $295 peking duck with kaluga caviar (at least in NYC) will soon be appearing in the not totally inappropriate location of Beverly Hills.
Photo: Quiznos Russia Facebook page.