Localized: KFC Philippines
Some limited edition fast food novelties go untouched by the internet while others blast onto the scene begging to be blogged about. Such is the case with KFC Philippines' new "streetwise" Cheese Top Burger that, yes, inexplicably drapes a slice of what appears to be American cheese atop the bun rather than tucked away inside. So simple–some might say lazy–so unexpected.

The concept of a cheese-topped bun isn't exactly unheard of in the Philippines. Ensaymadas, though, typically use Edam, and shredded, not sliced. Perhaps, what's stranger is that the mesh of cheese blankets a coating of butter and sugar. I've yet to hear of a chicken sandwich on an ensaymada, though (yes, I'm trying to give KFC new ideas).
Instead, we'll have to be comforted by five other items KFC sells in the Philippines that we don't have:
Chicken Ala King with rice and corn.
Kung Pao Chicken, also with corn.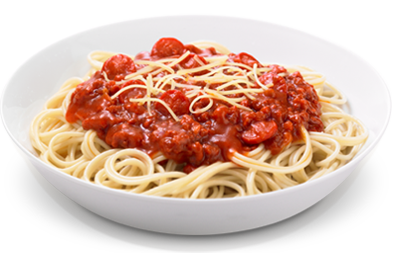 "Pinoy-style" spaghetti, which means super sweet sauce with cut up weiners. Spaghetti is also available as a combo with fried chicken, which is very Jollibee of them.
Cali Maki Twister is fusion to the utmost degree. They take a standard tortilla and breaded, fried chicken filet, then add Japanese mayo, mango and cucumber. I would totally eat this.
Macaroni salad, fries, mashed potatoes and coleslaw were just too reasonable, so KFC had to go and add Mushroom Soup as a side for good measure. Except that they call sides "fixins."
Photos via Filipino Desserts and KFC Philippines