Localized: Pizza Hut UK
Pizza Hut has been causing a ruckus (I don't even know who to link to–it was all over) this week with its new hot dog-stuffed crust in the UK. Is that really so weird in the scheme of things? It's not exactly mayonnaise-drizzled squid, beef stew, or foie gras–just wait until I get into Japanese pizza.
Ok, teaser: can a demure wiener crust drizzled with mustard even compete with a pigs-in-a-blanket rim served with honey maple and ketchup? Both Pizza Hut creations.
We don't need to look to tube steaks squeezed where they have no right being to know that they do things a little differently in Ol' Britannia. See: sarnies, puds, and baps.
And with that, here are five things served at Pizza Hut UK that we don't have: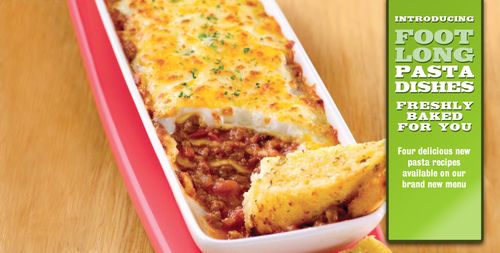 Foot Long Pastas (Classic Lasagne, Salmon Pasta Bake, Mac & Cheese and Chicken & Mushroom Bake). Um, metric system fail?
Creamy Blue (blue cheese, mozzarella, béchamel instead of tomato sauce, mushrooms, and a drizzle of balsamic) from the "Posh" selection of pizzas.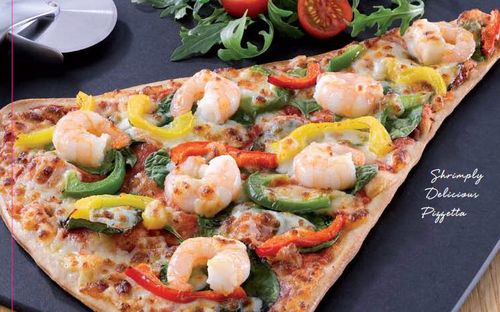 500-calorie Pizettas like the Shrimply Delicious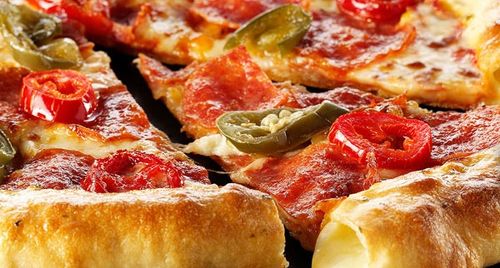 The Blazin' Inferno, which includes double pepperoni, jalapeños, and a trademarked chile called Roquito®, which appears to be similar to a piquillo.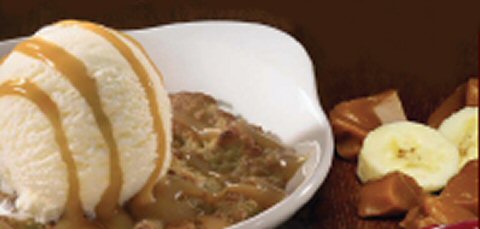 Banoffee Hot Cookie Dough Dessert. This puts our HERSHEY'S® Chocolate Dunkers® to shame.
Previously on Localized: Dunkin' Donuts Taiwan
Photos: Pizza Hut UK, YumSugar, harpluck