And What About P'Zones?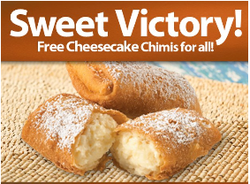 Everyone's getting back to basics. McDonald's has expunged McFalafel from its Israel locations and Olive Garden is shying away from "culinary forward" dishes like pear and Gorgonzola salads and concoctions like the made-up-sounding pastachetti that was giving me pause earlier this year. There is no such Italian thing. Same goes for soffatellli.
I assumed rollatini and rollata were also Olive Garden inventions, but it turns out there's nothing non-traditional…about the words, at least. Lasagna Rollata al Forno is purely R&D-derived.
I'm only surprised that chains don't invent authentic-seeming-to-English-speakers dishes more often. The only other example I can think of off-hand is Taco Bell's enchirito. There must be more. Anyone?
Items like chimichangas that have been widely adopted as real don't count.