China's Salad Days Are Over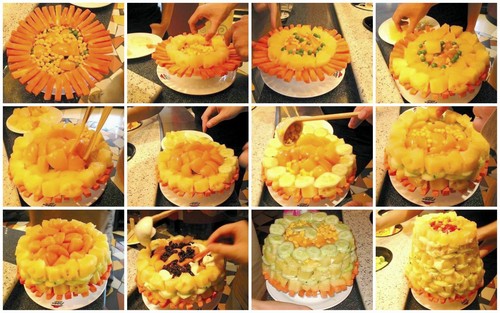 When not competing with Dubai or Taiwan over skyscraper records, the Chinese are (or were, rather) gaming the one-trip-only salad bar at Pizza Hut by devising elaborate vertical stacking. The company phased out the self-serve stations in 2009, likely due to customers' creative plating.
Can a person really eat that quantity of cucumbers? And do you really want to taste peaches, corn and salad dressing in the same bite?
Photo from frites & fries