The Final Spicy Drumstick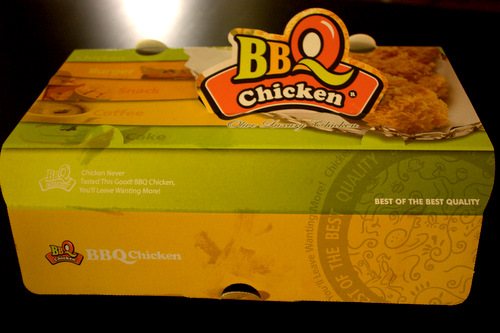 The generically named BBQ Chicken (not to be confused with Dallas BBQ where I also ate this week) is the subject of my final Fast Food International column for Serious Eats. I didn't run out of steam; the city ran out of fodder.
The outdoor food court/strip mall next to our hotel in Penang (during a vacation March of last year—I'm afraid 2010 was lucky with Bangkok, Penang, Puerto Rico, New Orleans, San Francisco, Las Vegas and Montreal. This year has been a vacation bust so far and I have unlimited vacation days at work—such a waste) had a BBQ Chicken and I wasn't familiar with the South Korean chain at all. It doesn't seem to get the same accolades as BonChon or Kyochon…or even Kyedong...maybe not CheoGaJip. Which reminds me, I'm completely Korean fried chickened-out.
Time to move onto something new for the rest of 2011.