The Applebee's of Williamsburg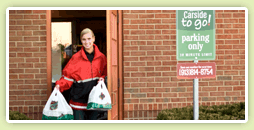 So, The Commodore is serving a hamburger that might be the best Robert Sietsema has eaten all year (we still have more than half to go in 2010) and The Underground Gourmet is raving about the fried chicken. Yeah, yeah, chicken and burgers. No meatballs?
Yet, I'm intrigued by chef Stephen Tanner's menu description, "like Applebee's, but better." You'd better not be shitting me. I can't find a menu online, but if they're not serving riblets, there will be hell to pay.
I'm not convinced; a Yelper mentioned asparagus and ramps (yes, Yelp is useful for factual statements). Not breaded or fried? Jeez, they're probably serving garlic scapes as I type.