Sizzlin'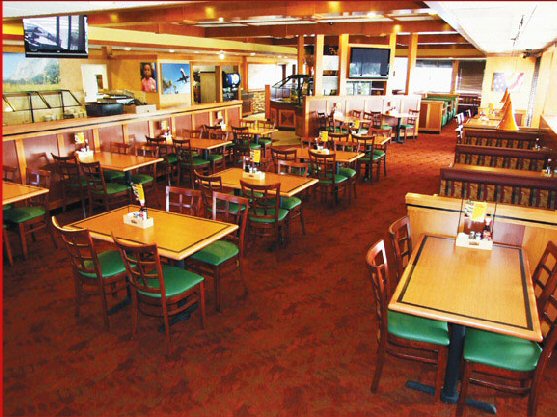 I stopped myself while thinking, "How does this new Sizzler look any different from the old Sizzler?" because I have idea what a contemporary Sizzler even looks like. Do you?
While I have no issue with Applebee's, Chili's and their ilk, I stay away from Sizzler because it seems dated and stodgy, a most un-sexy chain. (There's a Valentine's idea: sexiest chains. I just got an email from Bonefish Grill announcing the restaurant, normally dinner-only, would be opening at 11:30am Sunday, February 14. To me, Sunday morning says Mother's Day not Valentine's Day.)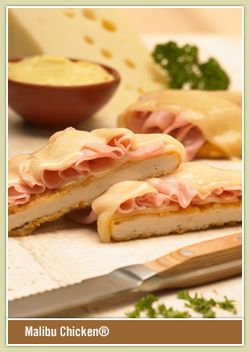 My negative Sizzler perception might have something to do with growing up with the restaurant (and liking it, in fact I loved their Malibu Chicken so much that my sister and I would recreate the dish using frozen chicken patties, lunch meat, swiss cheese and powdered hollandaise from a packet when we were in high school) while the newer chains didn't spring up until I was an adult.
Nation's Restaurant News has a slideshow of Sizzler's new "Americana" look . I do suppose watching TV while dining is American, though I'm not sure about the rest of the interior, which is reminiscent of where you'd get your free breakfast at a Holiday Inn Express. I should know; I just stayed in one a few months ago in Oaxaca. Chilaquiles!
Maybe I should survey the Sizzler scene in 2010. I know the only NYC location is in Forest Hills, not so far from the Trader Joe's that no one ever acknowledges. I'm actually a little surprised to see Malibu Chicken prominently featured on their homepage. I mean, I loved it in 1987 but I never would've thought they would still be selling it today. You'd think they'd at least be up to pesto and sun-dried tomatoes by now. I guess you don't want to mess with a classic.