Jade Island

How much you enjoy the food at Jade Island will have a lot to do with your feelings on maraschino cherries and sweetened flaked coconut on savories. And whether you're ok with canned mushrooms, pineapple and lychees. Otherwise, soaking up the throwback cocktails and tiki décor and may be more palatable for those with more refined tastes than mine.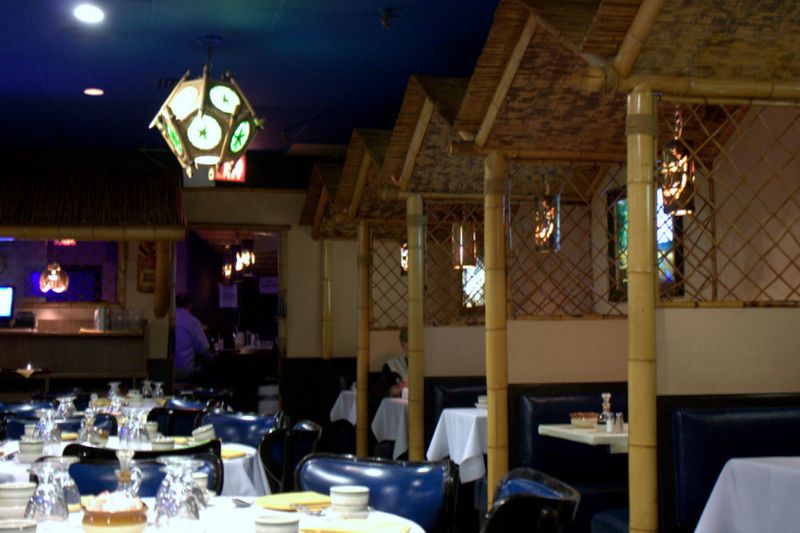 Weekend Valentine's Days are dangerous and romance should be avoided at all costs. That's why I ended up on a Polynesian-themed double date in Staten Island on Sunday.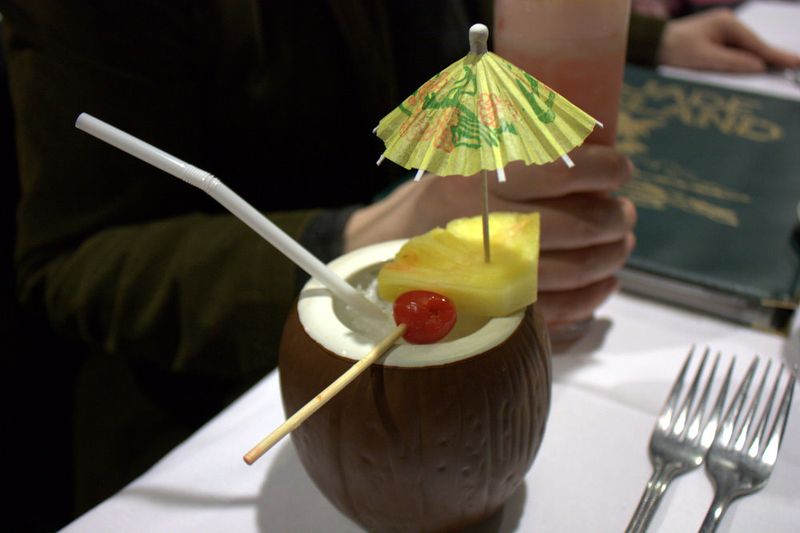 I quickly got into the mood with a coconut kiss, their take on a pina colada. You'd better be able to abide Malibu rum.
You cannot have tiki without the pupu. I am still a bit disconcerted that crab rangoon did not make the cut. Instead, make due with shrimp toast, curry beef skewers, fried shrimp, chicken wings and spare ribs with hot mustard and duck sauce.
Cold sesame noodles were also a starter.
The closest you'll come to rangoon is a dish called prawn rangoon, which involves neither wontons nor cream cheese. Prawns are butterflied and coated in what appears to be flat out egg, not egg batter, and pan-fried, creating a squishy, puffy coating. The tail-on seafood blobs are surrounded by mushrooms, snow peas, lychees, carrots, pineapple and enough maraschino cherries to create a pink-tinged pool of sauce.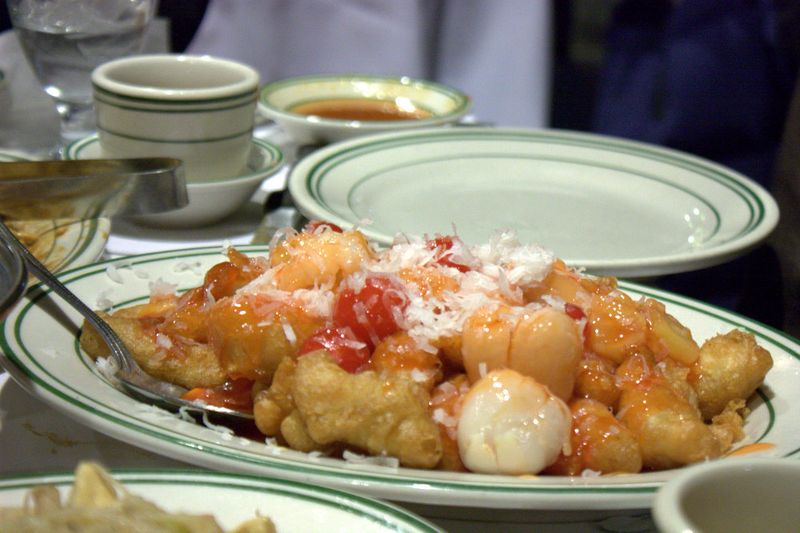 But that really has nothing over the volcano chicken, akin to sweet and sour with an emphasis on sweet. This is where you'll find that flaked coconut…and more cherries. I wouldn't be surprised if an entire bottle was used on our meal alone.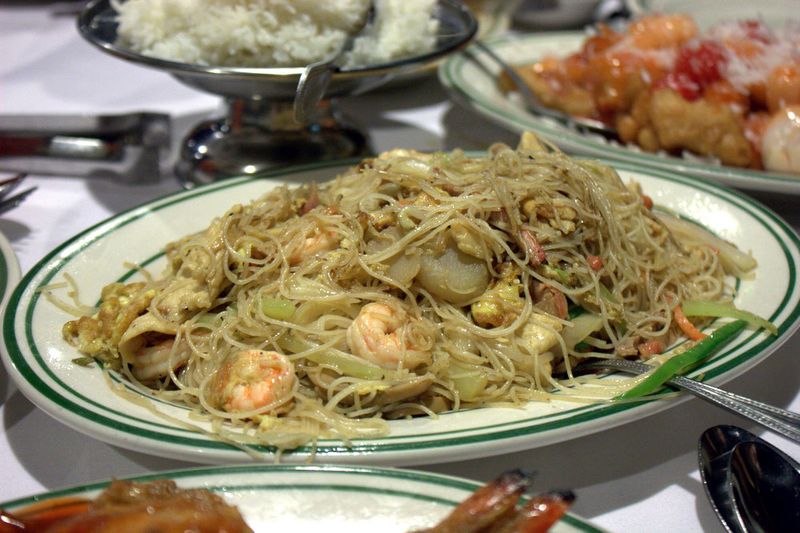 Not all the food is big top brash. Mei fun (pictured) and chow fun with pork were soothing in their tameness. That's a lot of noodles, now that I assess this meal. My pick was the prawn rangoon. Happy Valentine's to me.
Jade Island * 2845 Richmond Ave., Staten Island, NY