Thank You For Being a Friend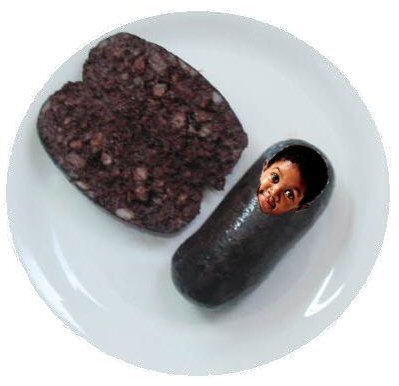 Why am I just now hearing about a tapas bar in Granada, Spain called El Rincón de Michael Landon?
Apparently, they have Michael Landon trivia nights on Wednesdays and name the dishes after '80s shows. The French fries are "Las Chicas de Oro." Yes, The Golden Girls. And best of all, the morcilla has been dubbed Webster.
 I guess naming a small brown sausage after Emmanuel Lewis is no worse than Malaysians calling their black-and-white soy milk and black grass jelly drink a Michael Jackson.
Sadly, I can't find much of anything written about this bar in English. And even sadder are my extremely rare Photoshop attempts (ok, I'm lying—I have Paint Shop Pro).