Chocolate Thunder from Down Under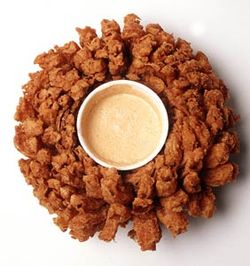 Because I have no money to lose I've never glommed onto the whole Bernie Madoff story. But now, finally an angle I can identify with: wealthy con artists love chains too!
Sure, there's a Per Se instance, lots of Lure, and on January 10, 2008 he spent $88.60 at the Outback Steakhouse on 23rd Street. Sadly, we'll never know if he AmEx'd a Bloomin' Onion.
Other less chainy chains include Houston's, Wollensky's Grill, Blue Ribbon (Brasserie and Sushi) and Dos Caminos.
The Bernie Madoff Dining Index [Clusterstock via Eater]