A Breath of Fresh Air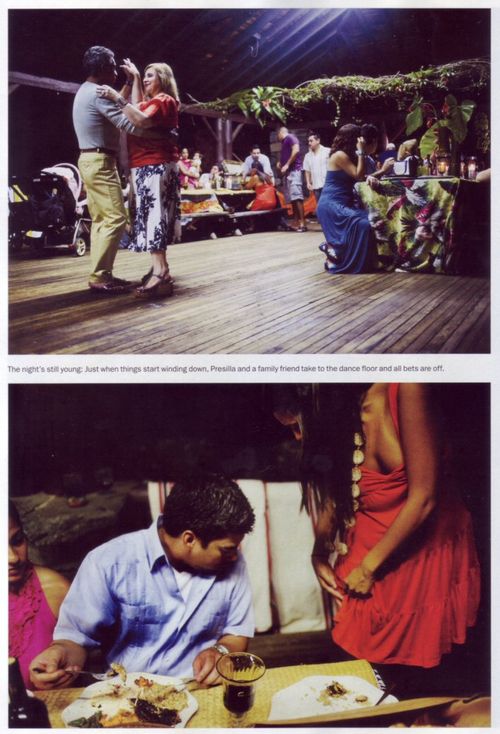 Maybe someone is listening to me because I got what I wanted in this month's Gourmet (well, not a grill-free June issue…I can't have everything). Yes, a totally natural alfresco photo shoot, discussed in detail in Ruth Reichl's editor's letter.
"…it is not difficult to understand why Richard had reservations about shooting, 'Fiesta Forever' in real time with real people. There was no casting, no script, no backup food. There would be no margin for error. If the light was wrong, if the guests did not show up, or if all the food got eaten too early, we would have no story."
Plus, the menu from Maricel Presilla's (which reminds me, I need to try one of her restaurants, I'm usually in NJ twice a month and could stand a break from Cheeseburger in Paradise) annual barbecue contains tons of things I would really want to eat and cook, never mind the insanity of 16 recipes in total. I could probably tackle 3-4 at a time, though.
I wonder if it's only a matter of time before I start longing for those miniature lighthouses and portable '70s TVs tossed in as random props.