Flea Bitten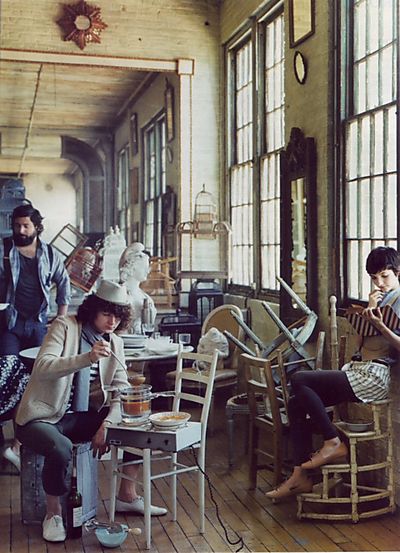 Gourmet really let me down this month. Not only is the entire issue devoted to Paris, a city I try to get excited about but can barely muster interest over, but there's not a single alfresco photo spread either. What? All those bon vivants eat indoors?
Bien sur, but believe me they do it with great whimsy. The next best thing to an impromptu lakeside picnic is supping in a flea market, correct?
I'm not convinced that the raven-haired gamine eats (that might be a miniature chamber pot beneath her thigh—the French are rustic that way, right?) but the burly guy in the back probably partakes in some butternut squash soup with chestnuts whipped up on a hot plate by the gentleman with a chapeau jauntily balanced atop his curls.