The Food Chain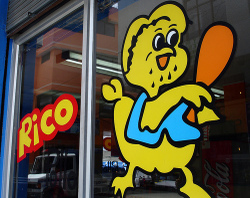 There is almost nothing quite so awesome as scary beings eating themselves. This anthropomorphic ice cream eating ice cream, cartoon cow devouring slices of its own hindquarters concept is my new favorite Flickr pick me up.
Ah…Autophagia and Cut Me, Wicket Servant also tread into this tasty yet terrifying realm.
Chicken cannibal photo from bunchofpants on Flickr.